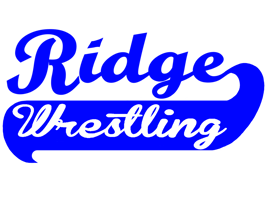 Everything needed for wrestling can be purchased at our team store! The wrestling program directly benefits from all purchases made on our partners websites.
Wrestling Shoes - Required
These are the most important piece of equipment, and the cost of the shoes doesn't mean they are necessarily better. Shoes are shoes, but the only person wearing them can decide what they like! Shops like Academy, Hibbett Sports, Dicks Sporting Goods, and Play It Again Sports typically stock at least a few pairs of shoes.
Additional Notes For Girls Wrestling
We have partnered with Yes! Athletics to provide our female wrestlers with discounts on shoes sized and designed for girls. Save up to 20%!!!
More info here: https://www.pryaasports.com/wrestling-girls-shoes
Headgear - Required
There are a ton of head gear options on the market. We will always recommend the Cliff Keen Signatures.
Rudis also makes fantastic headgear, but please keep sizing in mind.
Another option is the Mercado II's, but they tend to be much more expensive.
Avoid this headgear. Wrestlers tend to have a hard time hearing from them during competition.
Mouthpiece - Required for braces
Mouth guards are required if your child has braces. It must cover tops and bottoms. Please make sure it is a single piece with a hole in the middle for breathing.
Competition Uniform– Required to compete (These are options in youth registration)
Singlets or 2 piece uniforms are necessary to compete.
Youth: 2 piece uniforms are being provided as part of the uniform package.
Singlets are also a purchasable option during registration.
Shirt/Shorts - Required
All wrestlers must wear clean clothing without any zippers or loose articles. Please try to avoid shorts with pockets if possible.
PLEASE, no tank tops, sweatshirts, or sweatpants at practice.
Kneepads - Optional
Knee pads are a great way to prevent 'Mat Burn' but they are not required. If you do purchase them, please make sure there is padding and it is not just a sleeve.